PragerU 2020 Video Scripts PDF E-Book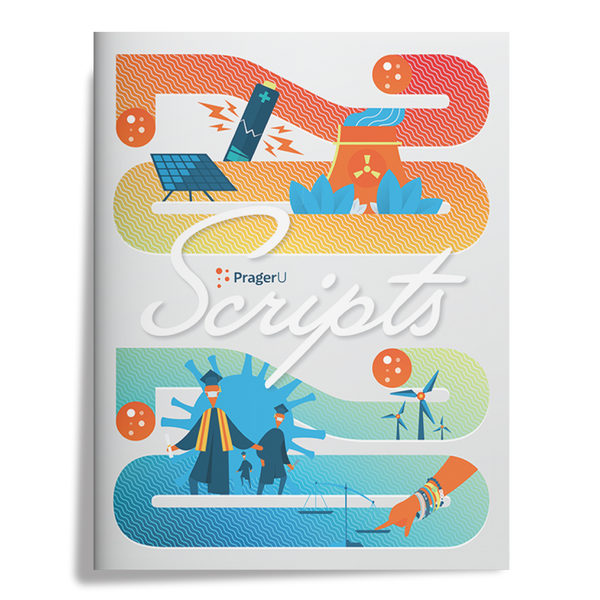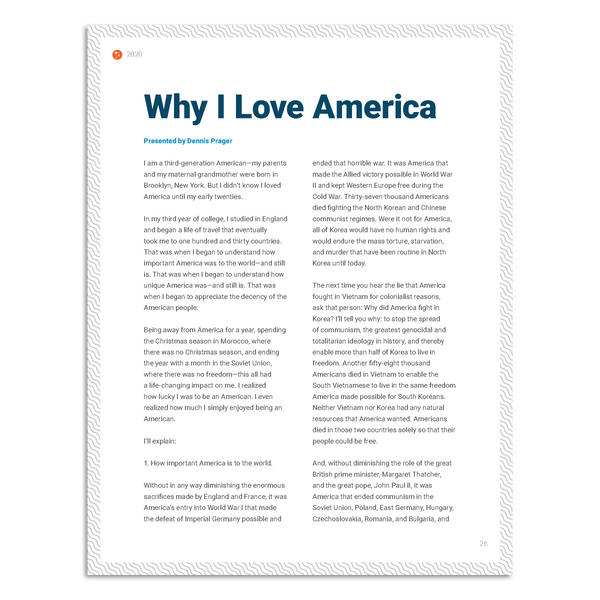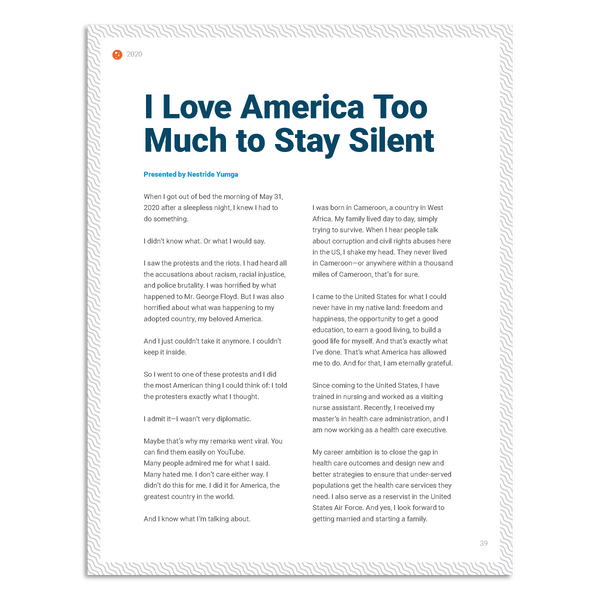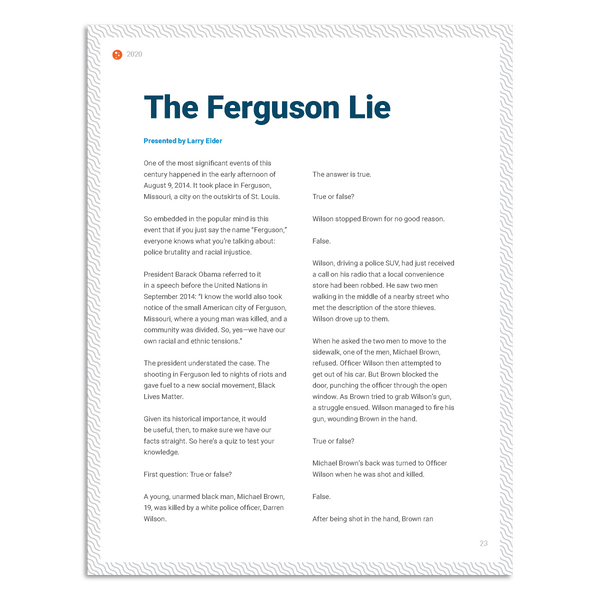 Do you love our 5-Minute Videos? Well, this is your chance to buy the complete PDF e-book of the 2020 PragerU 5-Minute video scripts.
The e-book features transcripts from all of our presenters in 2020, including:
Dennis Prager - Why I Love America
Dave Rubin - The Bravery Deficit
Larry Elder - The Ferguson Lie
You will receive a downloadable link once-purchased.